Streams of Life Senior Luncheon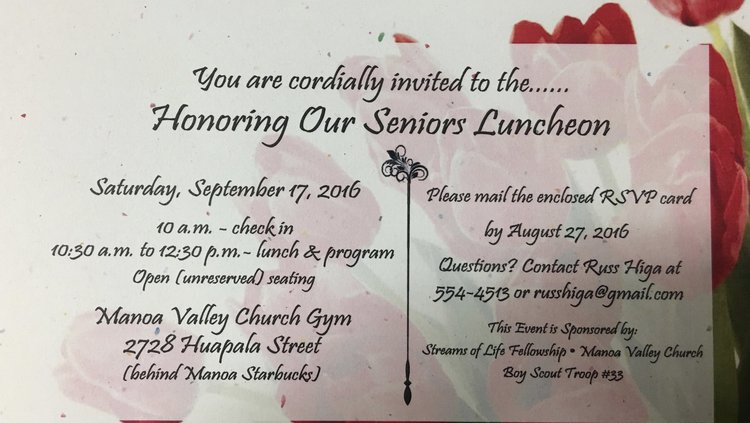 The Streams of Life Senior Luncheon will be on Saturday September 17 at Manoa Valley Church. We are still looking for Scouts to volunteer at the luncheon. This is an excellent opportunity to give back the seniors in our community who have given so much to us. If you are interested and willing to help out, sign up at the September 10 meeting.
Also, please let Mr. Hirotsu or Mr. Oishi know if you are bringing your grandparents to the luncheon. We need to tun in a firm count of volunteers and senior quests to Pastor Russ after Friday's meeting.
See you there!